Posted On: 26-12-2016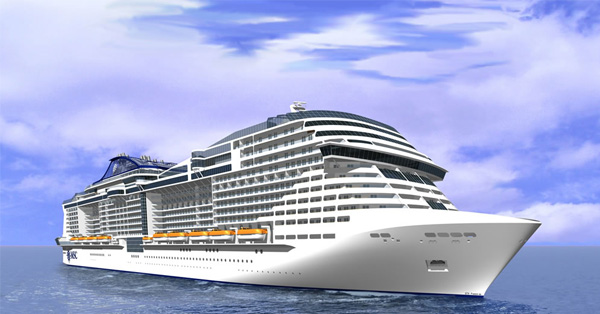 Cruise giant MSC Cruises and French shipbuilder STX France have finalized the contract details for the previously announced two options for Meraviglia-Plus class cruise ships. The contract has come into force, with vessel delivery scheduled in October 2019 and July 2020, respectively.
"I am extremely pleased to see us continuing to deliver against our industrial plan with the coming into force of the final contract for the two "Meraviglia-Plus" ships," said Pierfrancesco Vago, Executive Chairman of MSC Cruises. He added that, in addition to having built at STX France all twelve of the cruise line's existing ships, up to eight more are currently planned to be built in France at STX through 2026.
The two units are part of MSC Cruises' EUR 9 billion investment plan for eleven new next-generation cruise ships that will come into service by 2026.
The company said that the Meraviglia-Plus ships are a further evolution of the Meraviglia class prototype, increasing their gross tonnage to 177,000 with 2,450 guest cabins.
Featuring a length of 331 meters, the new vessels will be able to carry almost 6,300 passengers.