Posted On: 19-01-2017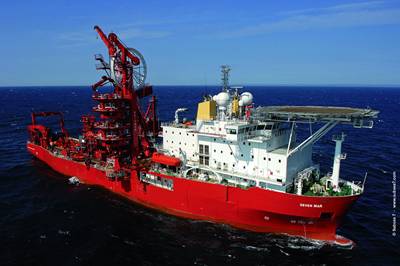 Subsea 7 has received an early termination of the day-rate contract for its pipelay support vessel (PLSV) Seven Mar from the state-owned Brazilian firm Petrobras.
The termination is effective January 16, 2017, the company informed. The contract was due to expire next year. The Brazilian government has reportedly withdrawn the operating license for the vessel to prioritise ships within its own fleet.
As a result of early termination the group backlog has diminished by approximately $106 million, Subsea 7 said on Monday.
This is the second time for the Seven Mar to receive an early termination from Petrobras due to prioritization of Brazilian-flagged vessels. The first termination was in June last year.