Posted On: 20-01-2017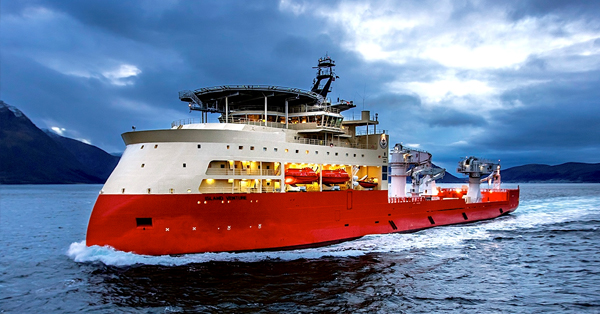 Norwegian shipbuilder and ship designer Ulstein delivered an offshore construction vessel (OCV), Island Venture to Island Ventures 5 LLC, a joint venture between Edison Chouest Offshore from the USA and Island Offshore from Norway on January 17, 2017.
The 14, 248 dwt Island Venture is said to be Ulstein's largest OCV yet, can accommodate 239 persons, with length of 160 meters and a width of 30 meters.
The OSV has a 400-ton crane for operations at 4,000-meter depth as well as a 140-ton crane with 3,000-meter wire.
In addition, the ship has been prepared for a possible later installation of a module handling tower by reinforcing the foundations in the moon pool area.