Posted On: 17-10-2018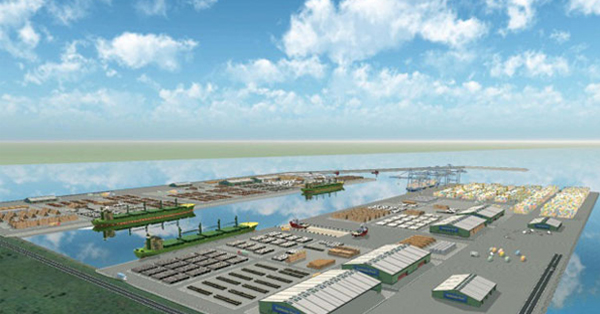 The Fundo Soberano de Angola (FSDEA), Angola's sovereign wealth fund, has committed to invest USD 180 million in a strategic deep-sea port in Cabinda, Angola as part of its USD 1.1 billion infrastructure fund.
This investment will create the first deep sea water port in Angola, which will be built in two phases. Phase 1 will result in a terminal of 630-meter length connected to the shore via a two-kilometer-long connection bridge. The access channel will be 15 meters deep and the terminal will benefit from a water depth of 14 meters.
FSDEA said that the port facilities will include a free trade zone, state-of-the-art ship repair, storage, and unloading.
"Investments in the industrial sector and infrastructure support trade in the sub-Saharan region have shown high rates of profitability and resistance to the risks associated with the countries on our continent," José Filomeno dos Santos, Chairman of the Board of Directors at FSDEA, said.
"Allocating capital to maritime infrastructure and logistical and industrial support in Angola allows diversifying other investments in the international financial markets present in FSDEA's portfolio. Through this project, in particular, we aim to create more than 20,000 jobs and add value to our national growth," he added.